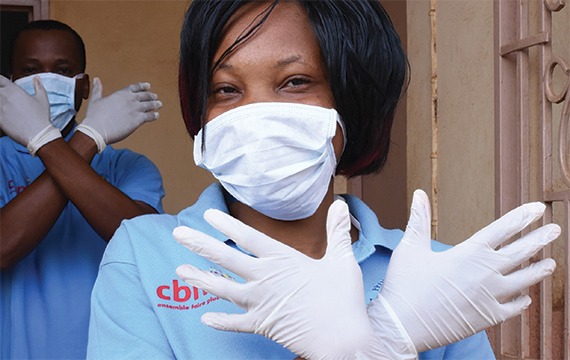 Thank you for your ongoing support. Throughout the turbulence of 2020 cbm continued to offer life-saving and life changing help to those in the most need.
Almost all of our programmes have been able to continue, with some requiring a move toward a health focus alongside work to contain the pandemic. cbm continues to forge ahead with high impact programmes that bring healing and empower people with disabilities for inclusion and advancement, which has seemed even more pertinent this past year.
cbm New Zealand's strategic vision has enabled significant progress in our Disability Advisory work as well as continuing important work in Papua New Guinea, Africa and Asia.
I trust as you read this report you will be inspired by the breadth and depth of programmes that cbm has progressed in the last year as we have sought to champion transformative change for those living with disabilities in poverty.
Thank you for each and every gift you give to help those living with the double disadvantage of poverty and disability. – Susan Willis-Hirst, Board Chair.