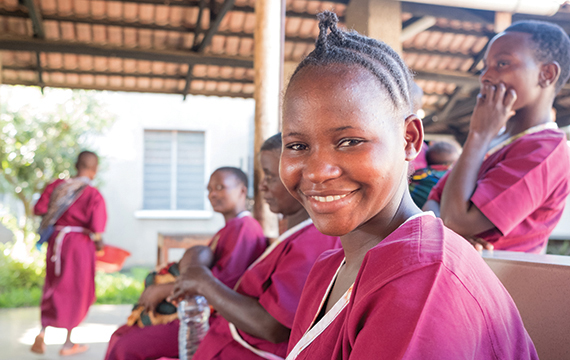 On Saturday 23 May we honoured women like Victoria, who are living with Obstetric Fistula.
Young women like Victoria, who at just 22-years-old, had lost five babies in five years to miscarriage and stillbirth. If that wasn't enough, after the traumatic birth of her fifth baby, she suffered from obstetric fistula. She was then abandoned by her husband and family, just when she needed their support the most.
Obstetric fistula is one of the most serious and tragic injuries that can occur during childbirth. It is a hole between the birth canal and the bladder or rectum caused by prolonged, obstructed labour without treatment.
The condition typically leaves women incontinent, and as a result they are often shunned by their communities. Sufferers often endure depression, social isolation and deepening poverty.
Many women live with the condition for years – or even decades – because they cannot afford to obtain treatment.
An estimated 2 million women in sub-Saharan Africa, Asia, the Arab region, and Latin America and the Caribbean are living with this injury, and some 50,000 to 100,000 new cases develop worldwide each year.
Most cases of obstetric fistula occur among women living in poverty in cultures where a woman's status and self-esteem may depend almost entirely on her marriage and ability to bear children. Yet fistula is almost entirely preventable.
Globally, for every woman who receives treatment, at least 50 women go without. Left untreated, these young mothers suffer years of pain, grief and isolation.