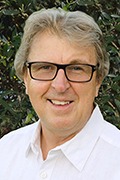 Board Member
John joined the Board in 2020 and brings a wealth of professional fundraising and communications experience. He is the Chief Executive of Fundraising Consultants Ltd and has worked with numerous charitable organisations in New Zealand and overseas. He is a member of the Fundraising Institute of NZ and also the American Association of Fundraising Professionals and is one of a small group of New Zealanders who have attained the internationally recognised CFRE fundraising qualification.
John has considerable media experience having worked in both radio and television and is the awarding winning producer of a number of productions.
He has a particular interest in helping Christian organisations make the best use of all media and communications platforms to effectively promote their core mission values in a way that encourages support for the work that God has called them to.
John is married to Kerry and they have 7 children and 13 grandchildren.